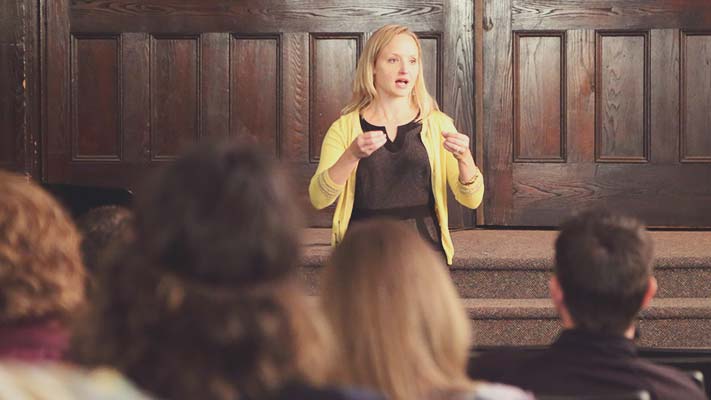 Jenni Catron
Founder, The 4Sight Group
Jenni Catron is the founder of The 4Sight Group, a consulting group focused on developing healthy leaders and thriving organizations through coaching, consulting and culture workshops.
She is also a writer, speaker, and leadership expert committed to helping others lead from their extraordinary best.  Jenni's passion is to lead well and to inspire, equip and encourage others to do the same. She speaks at conferences and churches nationwide, seeking to help others develop their leadership gifts and lead confidently in the different spheres of influence God has granted them.
Jenni is the author of several books including Clout: Discover and Unleash Your God-Given Influence and The 4 Dimensions of Extraordinary Leadership. Jenni blogs and contributes to a number of other online publications as well. Outreach Magazine has recognized Jenni as one of the 30 emerging influencers reshaping church leadership.
Jenni loves a fabulous cup of tea, great books, learning the game of tennis and hanging out with her husband and their border collie.
Jenni Catron's Classes: